01
---
Munich
The start of this tour begins in Munich. Here you will receive your welcome package and your pre-booked car. From here, the tour continues on to Austria.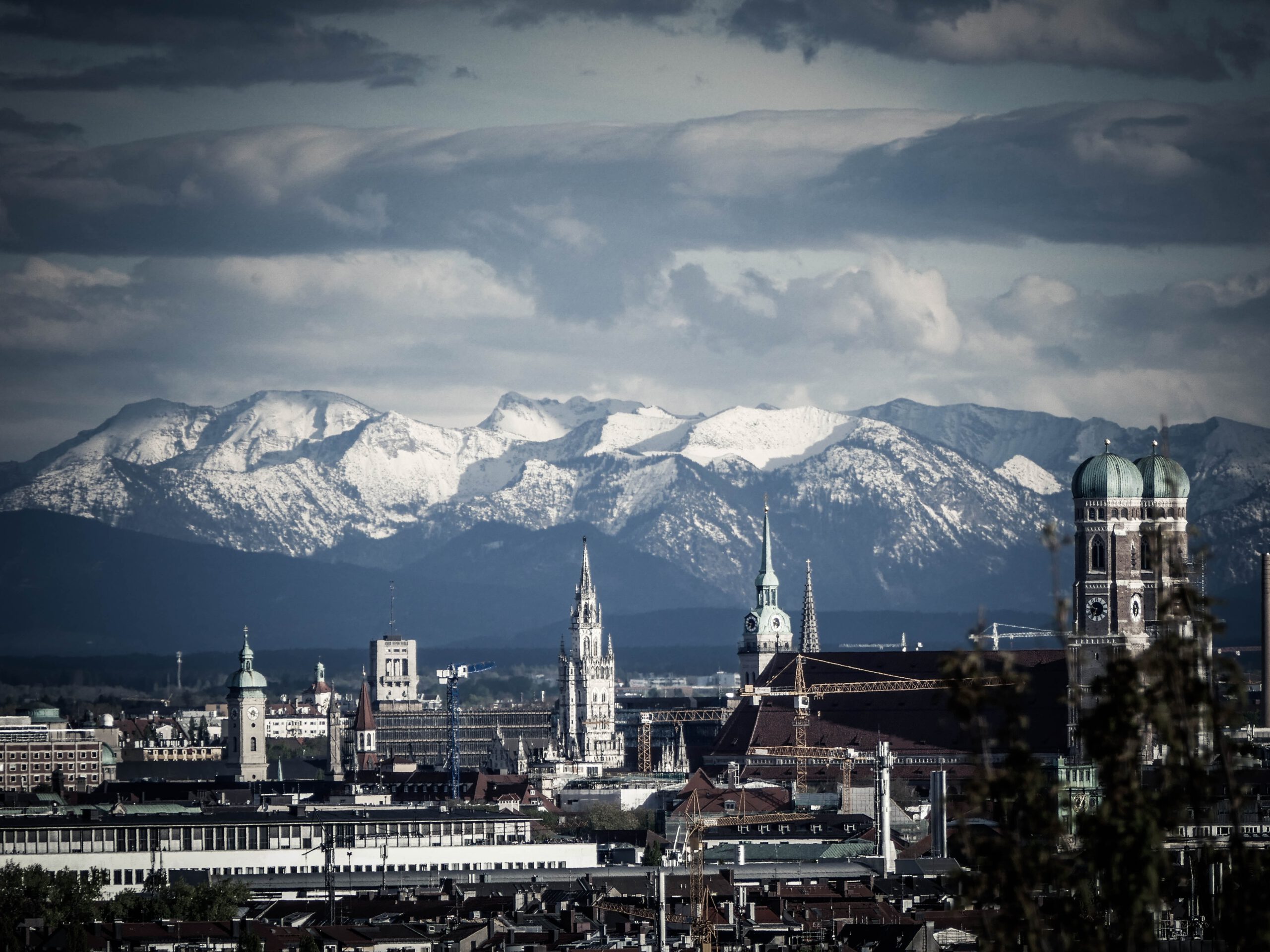 ---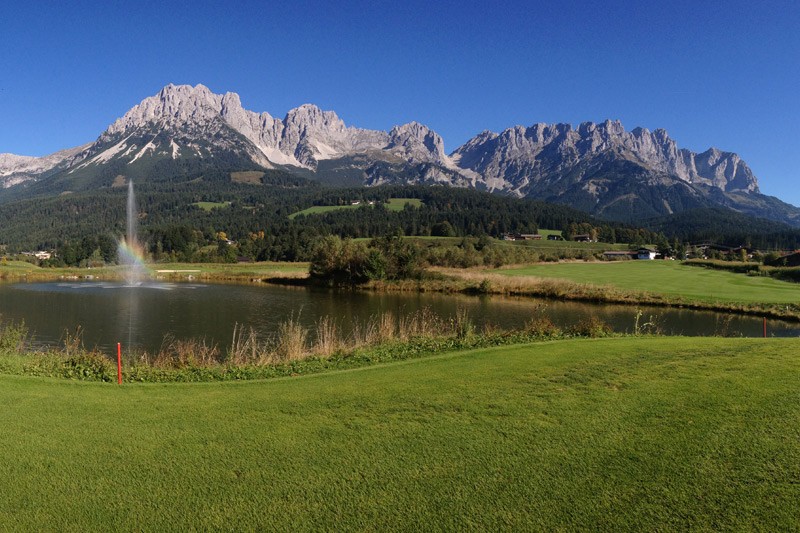 02
---
Golf Course Wilder Kaiser
The first stop in Austria will be the Wilder Kaiser Golf Course. Embedded in the rolling hills of the majestic "Wilder Kaiser" mountains, lies the 27 hole Wilder Kaiser Golf Course. The course is for golfers of all abilities, with a variety of challenging terrain, set amongst breathtaking scenery… it makes for an unforgettable round of golf.
---
03
---
Bio- and Wellnesshotel Stanglwirt
After hopefully a successful golf round, check in to the Bio- and Wellnesshotel Stanglwirt. Enjoy pure pleasure and relax in this luxurious hotel.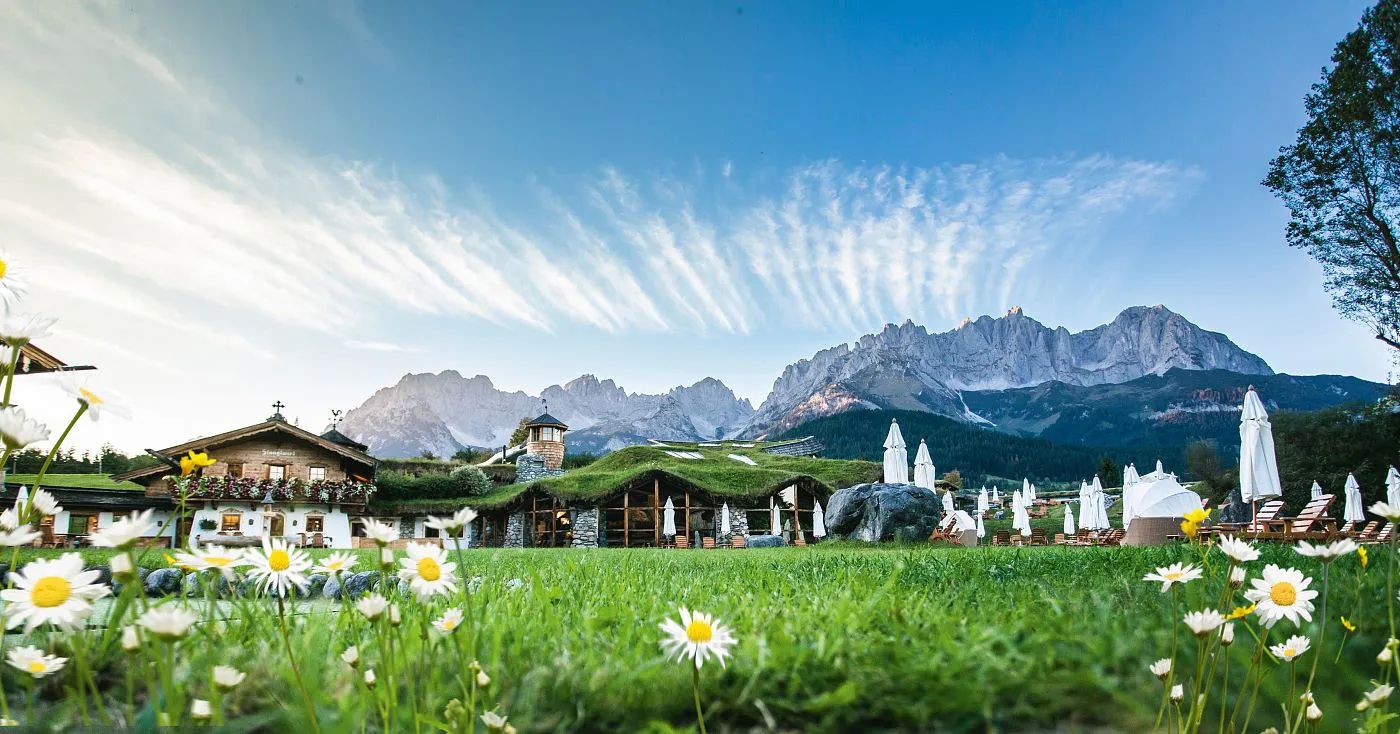 ---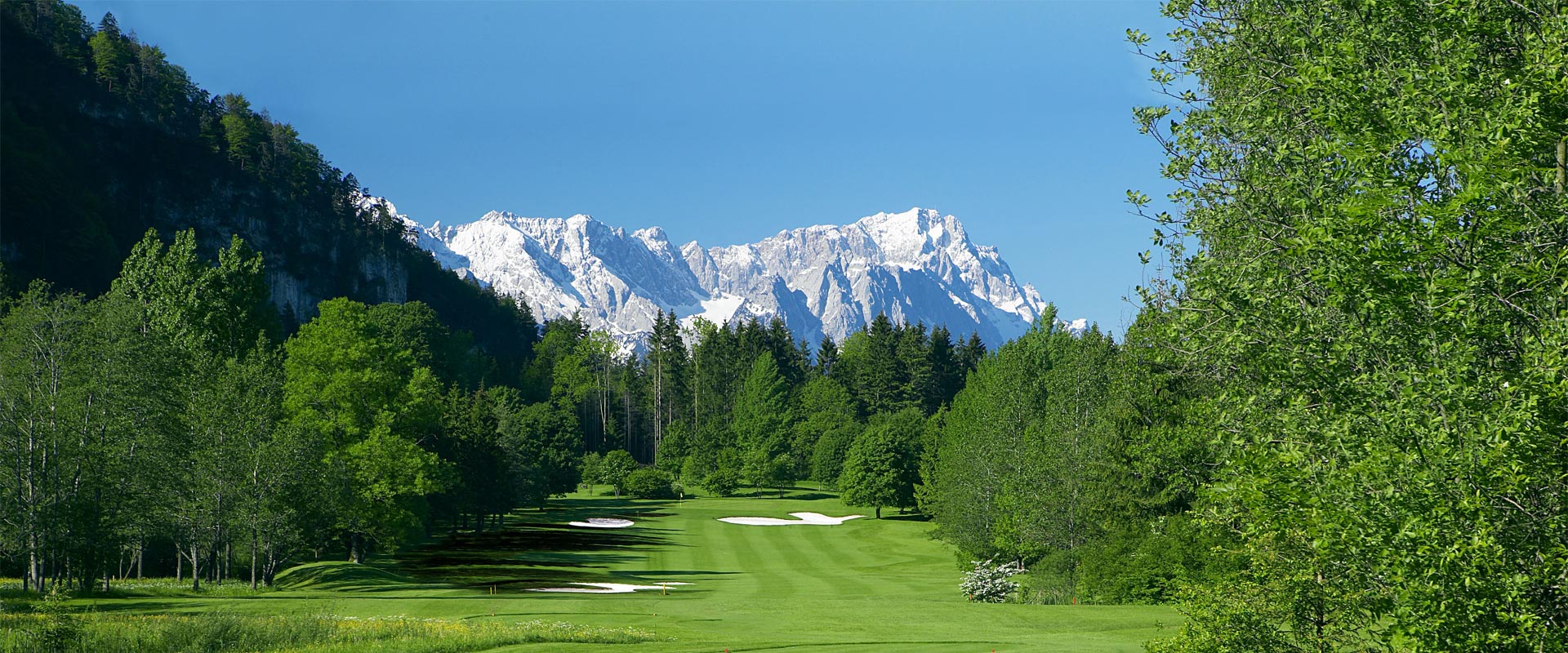 04
---
Golf Club Garmisch - Partenkirchen
After a relaxing night at the luxury Hotel Stanglwirt, you set off the next day for Garmisch-Patenkirchen. Upon arrival, you will play an 18-hole golf round on the Garmisch-Patenkirchen Golf Course.
Enjoy the view of Germany's highest mountain, the Zugspitze.
---
05
---
Your accommodation in Garmisch-Patenkrichen will be the Boutique Hotel - Das Graseck. Let yourself be pampered by the wellness and the culinary offers.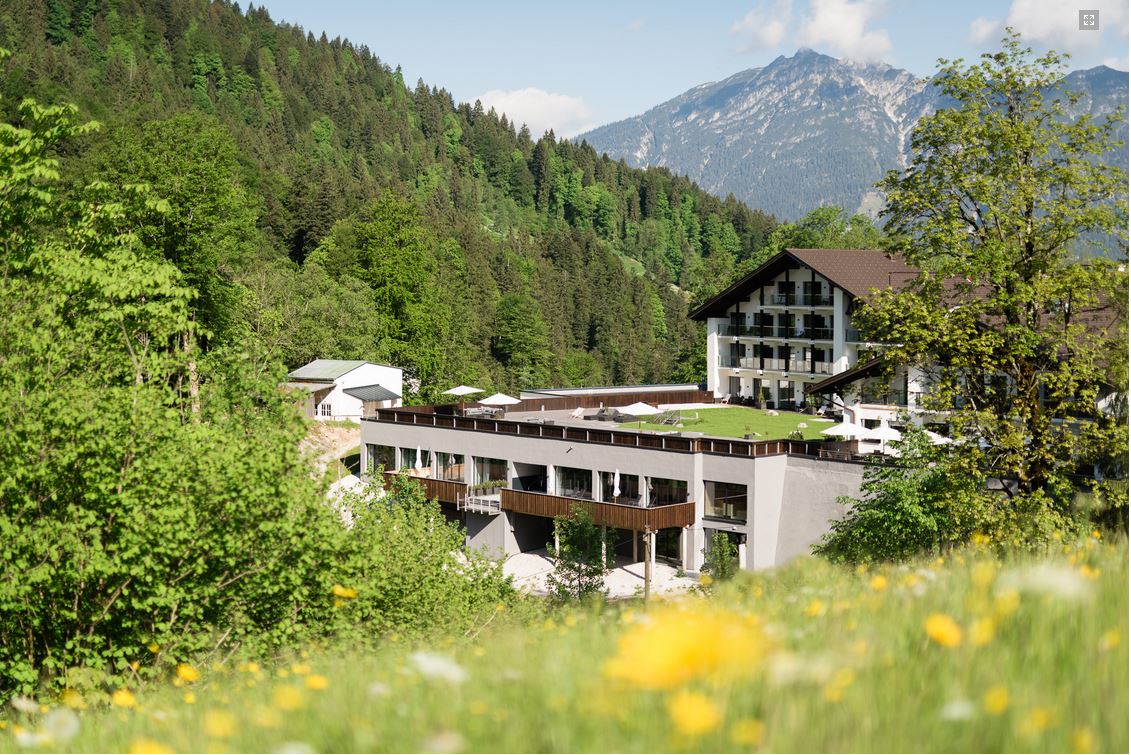 ---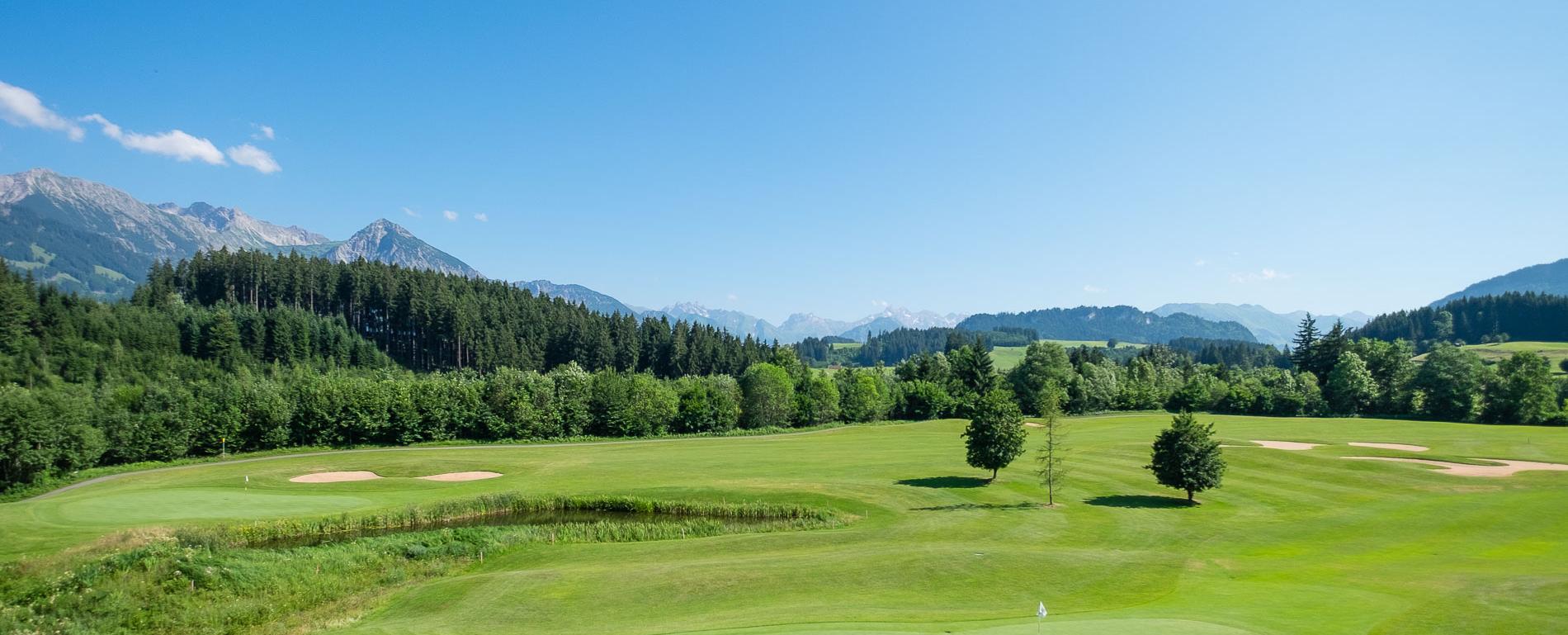 06
---
Golf Course Sonnenalp
The next day you drive from Garmisch-Patenkirchen to the beautiful Allgäu. There you will play the Sonnenalp's own hotel golf course. Enjoy 40 years of golfing experience and breathtaking tee-offs with a view of the Alps.
---
07
---
Sonnenalp Resort
Enjoy your stay in one of the best hotels in the Allgäu. Where once stood a modest Allgäu farmhouse today lays an extraordinary holiday paradise that offers its guests with a mixture of luxury, variety of experiences and family charm.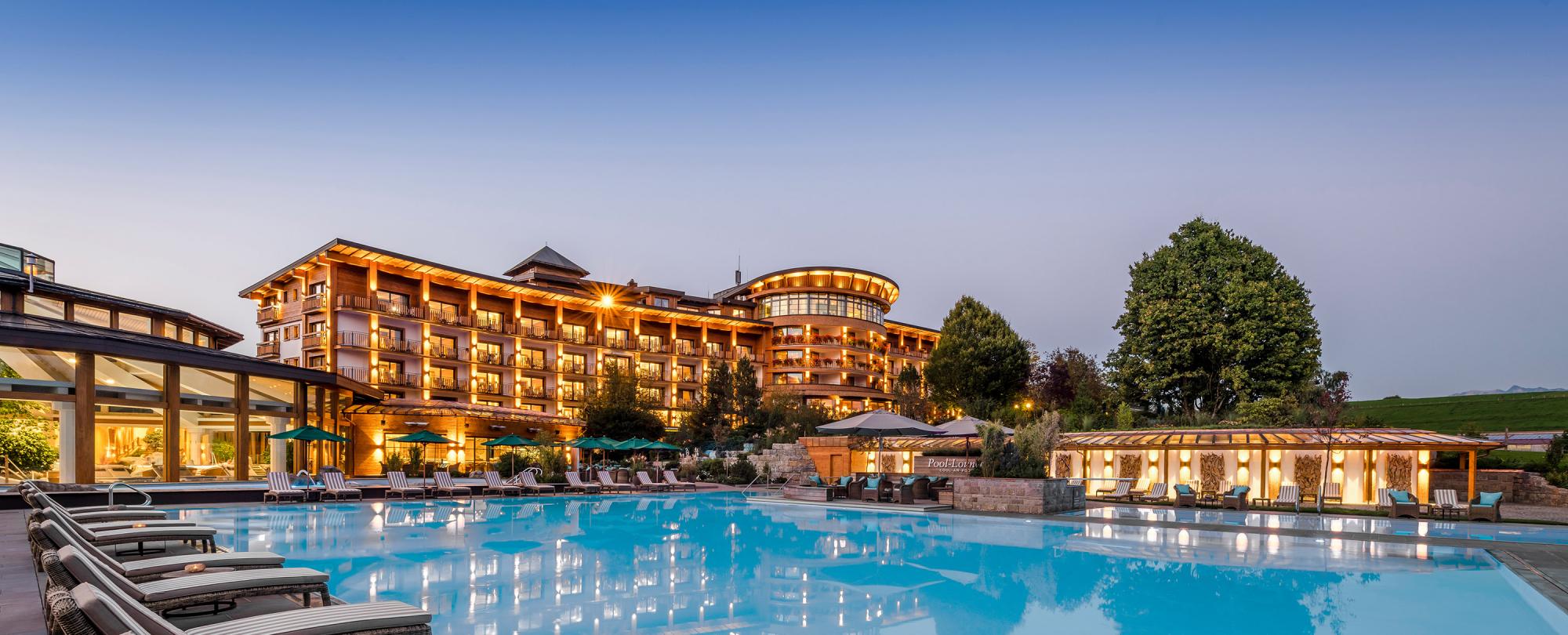 ---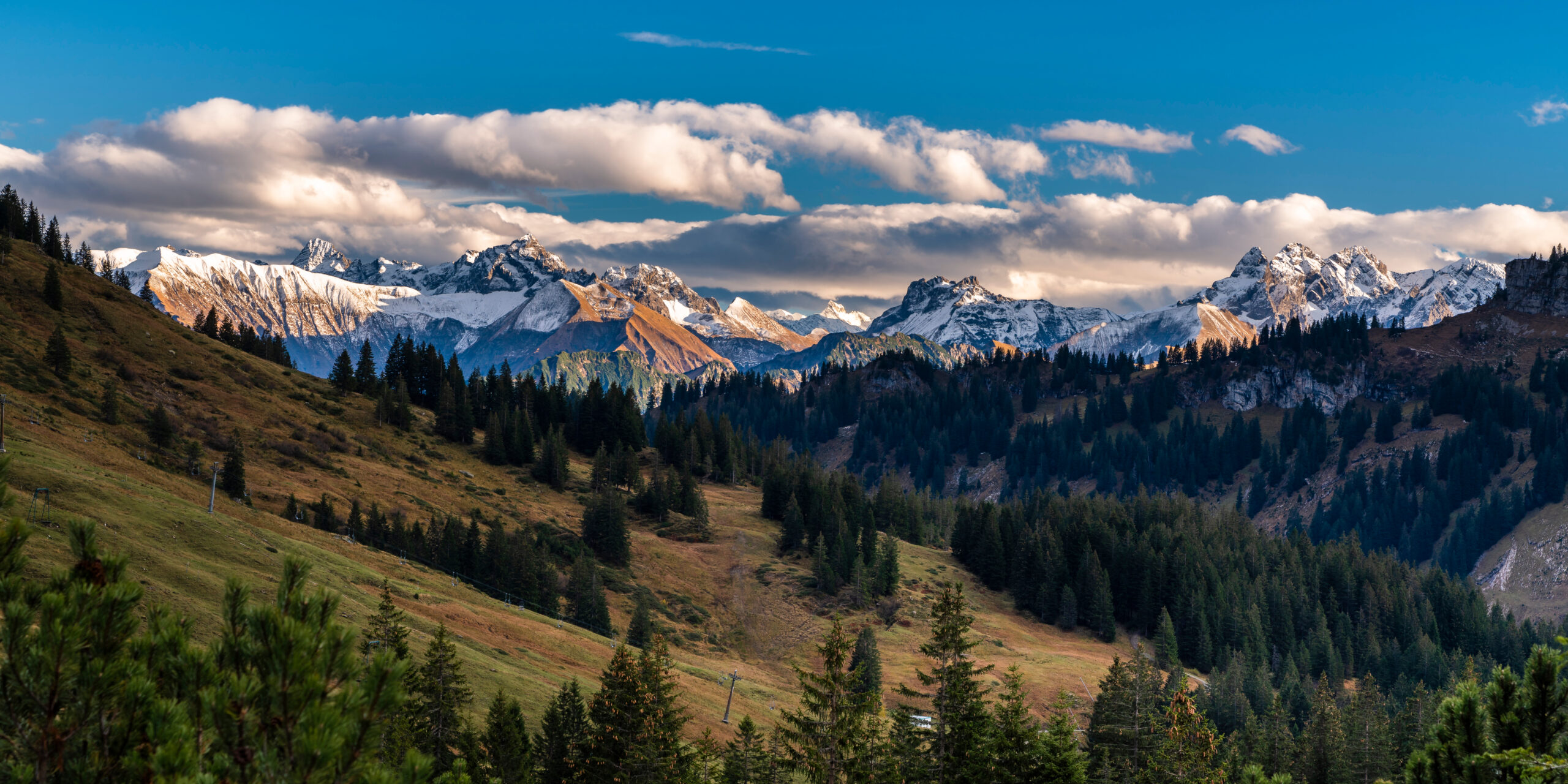 08
---
Riedbergpass
After your time in Ofterschwang in the Allgäu, you make your way over Germany's highest pass road, the Riedberpass, via Balderschwang to Oberstaufen. The top of the Riedberg Pass is 1407 m above sea level. While the pass road has few bends at the beginning, the road becomes quite winding and steep from Obermaiselstein onwards.
---
09
---
Golf Club Oberstaufen-Steibis
A typical alpine golf course with very beautiful scenery awaits you in Oberstaufen.
The golf course is situated in front of the Nagelfluhkette, which is the beginning of the Alps and overlooks Oberstaufen.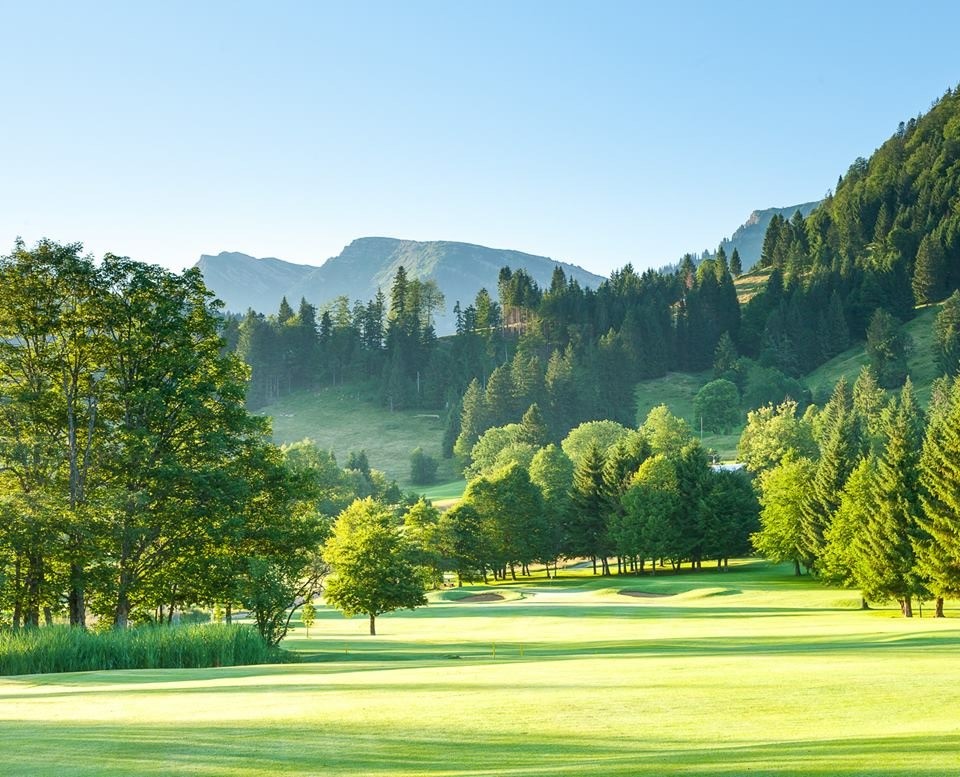 ---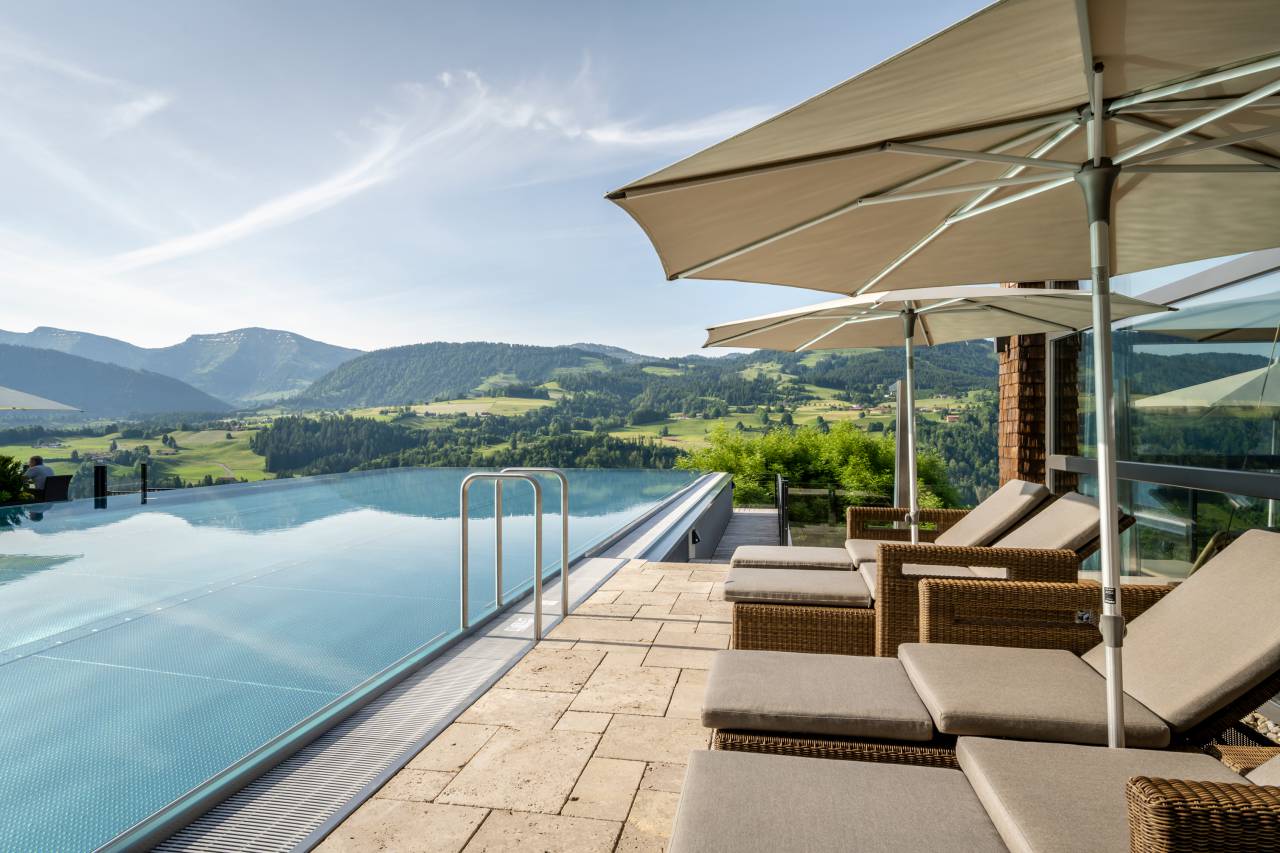 10
---
Bergkristall Oberstaufen
Natural serenity. Beneficial relaxation. Healthy joie de vivre. Holidays at Resort Bergkristall warm the heart and inspire the spirit. Panoramic wellness, healthy enjoyment at the highest level and the mountain world in the Bavarian Allgäu act as a source of strength and muse for everyday life.
Typical for the holiday home in the Bergkristall are the islands of peace and the honest cordiality in the family-run 4-star superior hotel in Oberstaufen.
---
11
---
Return journey to Munich
On the way back, you will drive through the entire Allgäu region until you reach the motorway in Landsberg am Lech, where you can once again enjoy the full driving pleasure of your car.